Ultima actualizare la data: 8 decembrie 2021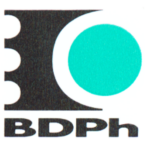 The Bund Deutscher Philatelisten (BDPh) has organised an online Philately 'Marketplace' on 13th November 2021 with no less than 21 presentations and discussion groups. A wide range of topics will be covered under three general headings:
Germany and its territories.
Thematics
Practical Philately
For further details download the BDPh Philately Marketplace Programme here
To join the presentations and discussions in the marketplace, go to https://tinyurl.com/arge-marktplatz
Alternatively you can send an e-mail to Eric Scherer at eric.scherer@bdph.de
Please note that the presentations and discussions will be conducted in the German language.